What is Tantra Massage 
Tantra massage is a form of holistic bodywork combining physical massage and energetic principles of Tantra.  
From physical prospective we use form of massage based on North Indian Ayurvedic massage.   
Tantra massage is a therapy which is like a bridge between the physical and energy body, leading to ecstatic tantric experiences with powerful healing effects.  
The main focus in tantra massage is on the energy. The goal is to awaken the sexual energy and to move it from the lower energy centres (chakras) to the higher energy centres. When moving upwards the energy can release physical and emotional blockages, old traumas, bringing new energy and new prospective. This is very powerful deeply restorative and healing experience.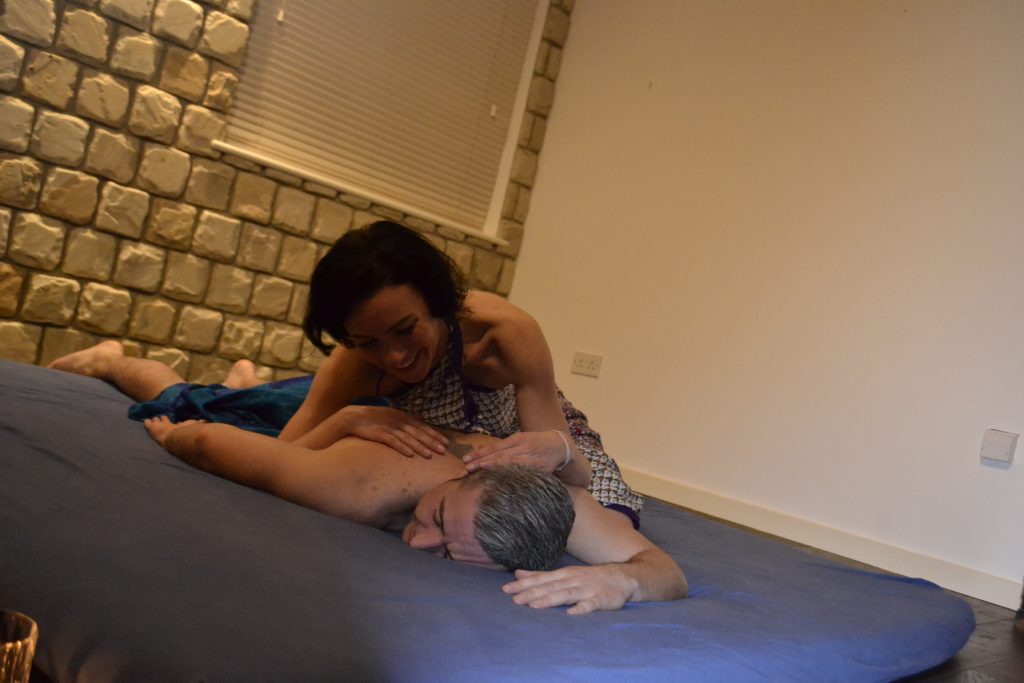 Why Tantra massage is so special 
We use sexual energy in our massage. This is the most powerful form of energy. It even can create a life! However, we use it not for procreative purposes, but for the healing and for achieving amazing blissful states.  
Tantric massage is a deeply relaxing, energizing and awakening experience, which increases your inner peace and joy of life. In a Tantra massage we awaken the sensual pleasure and the erotic energy in a sublime and controlled way, spreading the energy throughout the entire body, using it as a way of accessing a deeper level of pleasure trough the full body Tantric orgasm.  
Tantra massage is a way of learning something new about yourself through sensual and loving conscious touch, it is a beautiful and sensual moment full of love, touching both body, mind and soul.   
It is also a perfect preparation for Tantric lovemaking and the Tantric way of life in general, because the experience of a Tantra massage will open many doors within you, and show you the connection between love and sexuality, and how to guide the erotic energy towards higher states of consciousness, otherwise only accessible through lovemaking and deep meditation. In tantra the erotic fusion between man and woman is a way to expand your consciousness more and more towards a state of cosmic consciousness.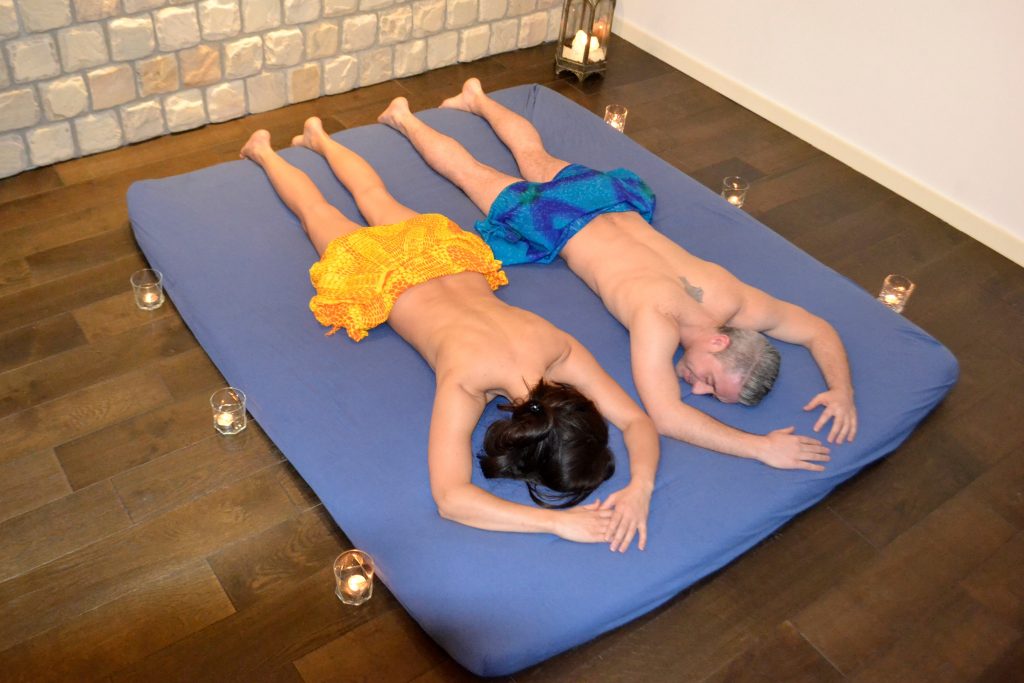 Advantages of Tantra massage:  
– helps to experience deeper forms of orgasm;  
– increases sensuality and sexual libido;   
– magnificent preparation for Tantric lovemaking;   
– helps with common sexual disorders like premature ejaculation, frigidity, impotence or erectile disfunction and many others;  
– emotional healing;  
– purification of body and mind.