Women Only Tantra Massage, Yoga and Meditation Retreat
This very special retreat is created exclusively for women and focuses on women's wellbeing, sexuality and personal development.
 
It is lead by Stella who has years of experience in Tantra massage and Tantra yoga. She is also supported by her team during this special retreat.

This course takes place in a very harmonious and safe environment at our residence that are  located  in the quiet, sunny part of Tenerife at the bottom of the mountains close to the small town of Guimar with the panoramic views of the ocean, the mountains and close to the sandy beach in El Puertito.
 
Why this retreat is so special? 
 
It is designed exclusively for women. You can relax absolutely and not to worry about being judged or misunderstood, you can allow yourself to fully surrender and act without any shame, without having any awkward moments, you can just be yourself!
You will be in a safe and spiritually nurturing place surrounded by likeminded ladies. Our retreats are offered to small groups only (not bigger than 6 people), so you will be in a very intimate and comfortable environment.  
During the retreat our day will start with YOGA practice, which will energize your body and balance your mind. 
We will continue the day with unique lectures and of course you will learn and practice authentic Tantra massage.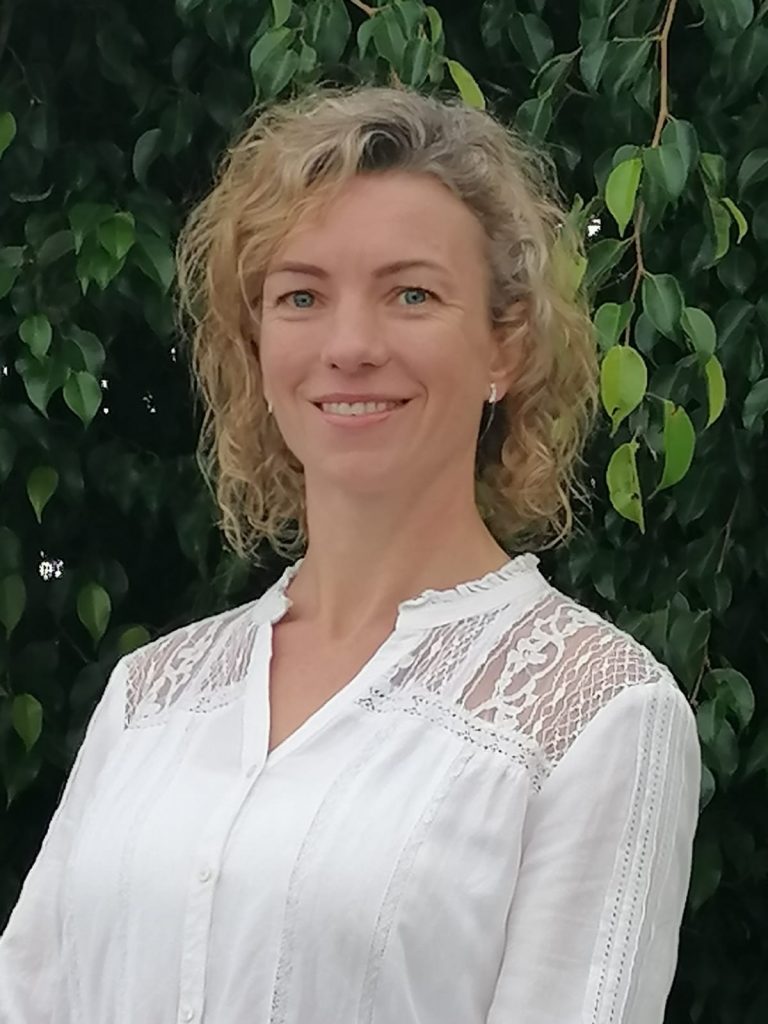 You will not only learn how to give Tantra massage, but also how to receive it in a harmonious and the most beneficial way and  how to reach the full body tantric orgasm which is so liberating and can be felt in every cell of your body.

 You will learn how to do it in a Tantric way, with the focus and the concentration on the energy. 
 
Tantra massage changes the approach to the way woman sees her own body, she becomes more sensitive, deepens the connection with her inner self, becomes more aware of her own inner and physical beauty. Woman becomes more balanced and harmonious, more self confident and much more appreciated.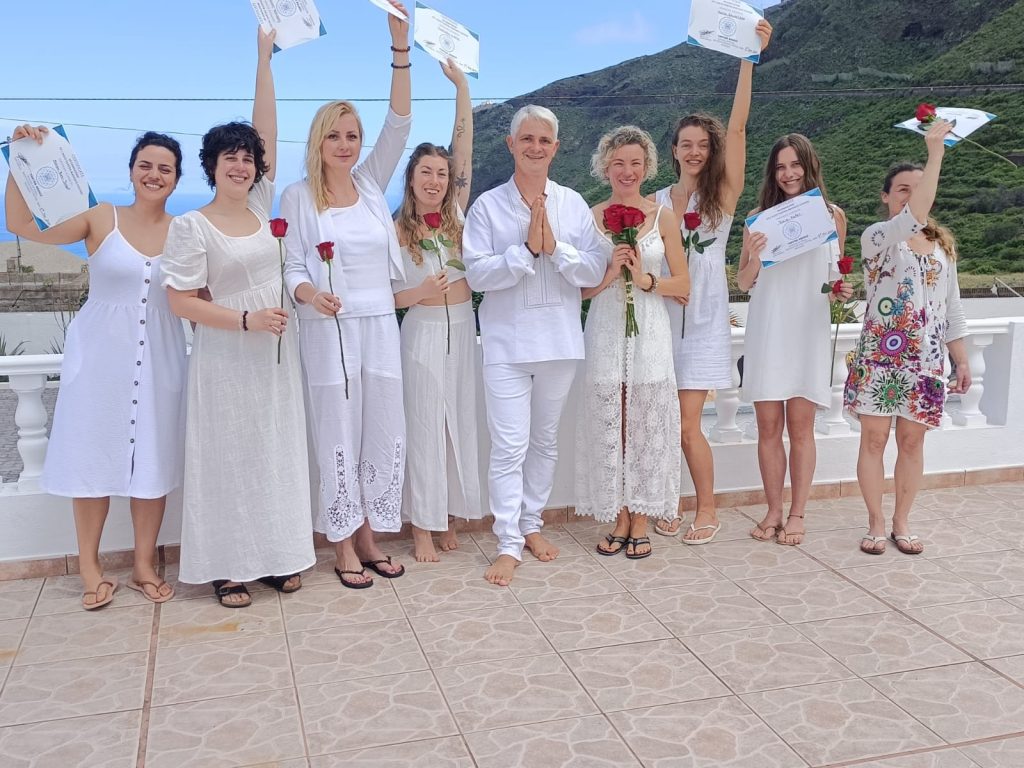 One of the most important aspects in Tantra massage is yoni massage. This is regarded to be one of the most powerful body parts. It is very potential reflexology zone. Yoni in Tantric tradition is considered to be the sacred body part. 
On the other had yoni is like a sponge – it holds emotions and memories from the past experiences.  Because woman's genitals are internal they hold these emotions inside. Sometimes they become stuck. When we do Tantra massage for woman with the concentration on the energy and with the intention to move the energy the healing process happens. 
At the same time yoni holds great potential. Yoni is a gateway to the powerful energies, to the profound healing and of course to the magnificent orgasmic bliss. 
Yoni massage is a natural remedy for common woman's health problems and dysfunctions. 
Nowadays in many places Tantra massage unfortunately reduces to basic erotic massage, without it's great energetic potential. 
We will teach you how magical, profound and healing it can truly be when you are using proven techniques and authentic knowledge. Tantra massage when mastered can bring you to the feminine blossoming, sexuality fulfilment and orgasmic bliss.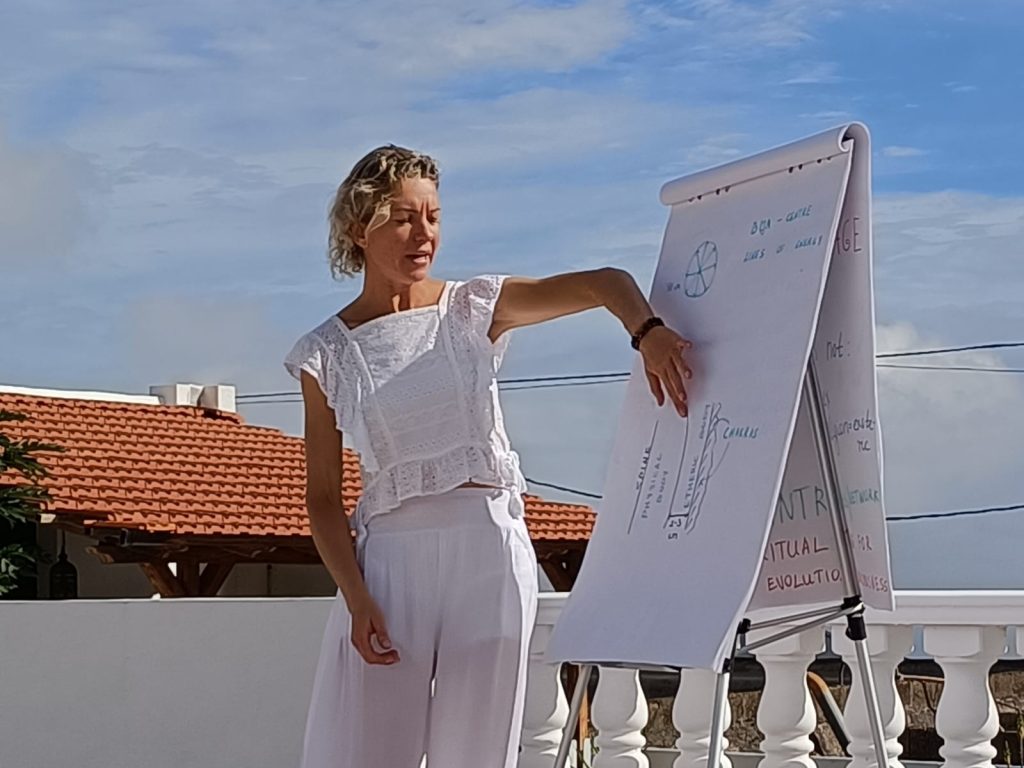 Tantra massages has paramount importance and great potential for every woman: 
– It rejuvenates the whole body; 
– Has deep healing effects; 
– Cures frigidity; 
– Enhances sexual libido; 
– Awakens woman's sensitivity; 
– Unlocks orgasmic potential; 
– Releases emotional blockages, helps to cope with past traumas and stuck emotions; 
– Helps to release anxiety and stress; 
– Releases physical blockages; 
– Awakens powerful energies within the body; 
– Helps to become more self confident and powerful in all aspects of your life.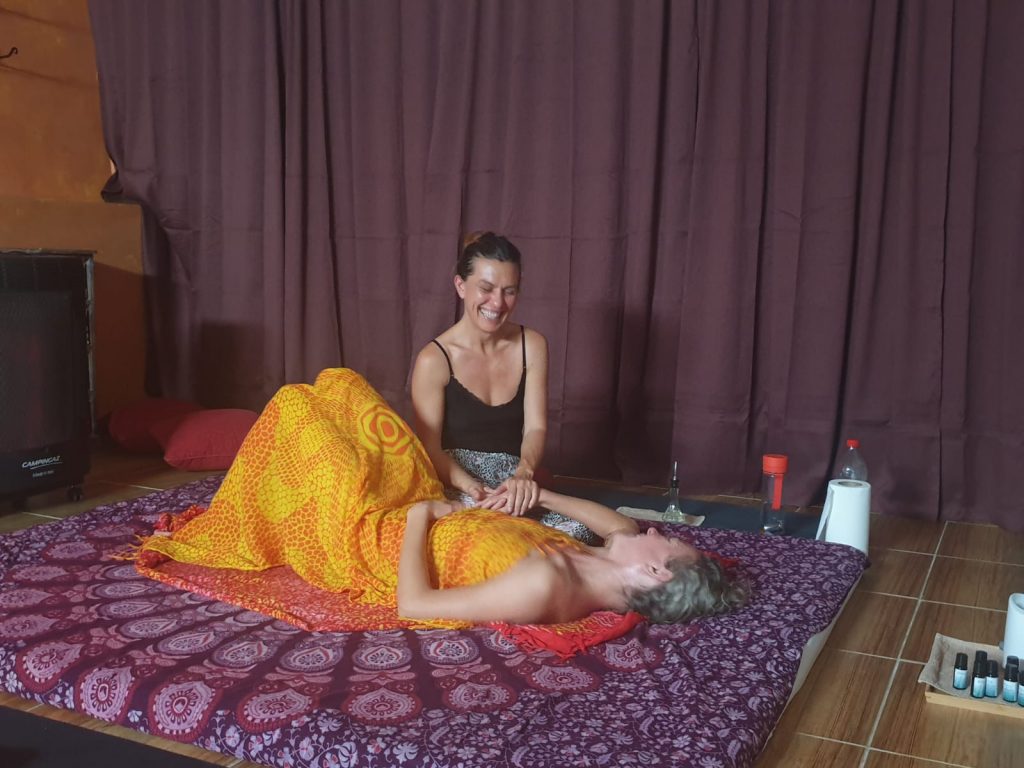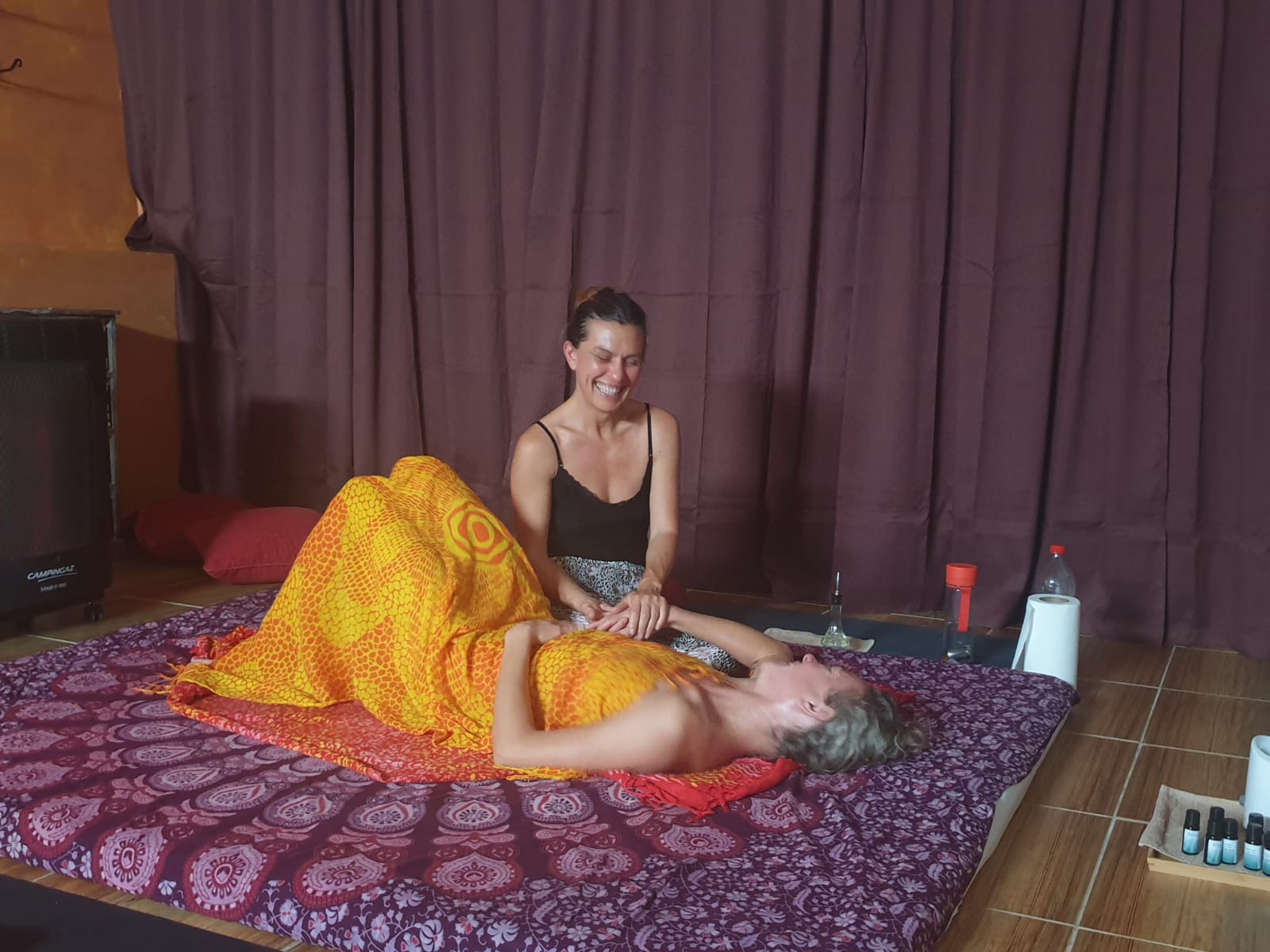 Our Tantra Massage teachings are very different to an average type of massage. It is unique because it includes fundamental principles of Tantra – a whole and complete spiritual system of the laws of energy.
Great Moments from Past Retreats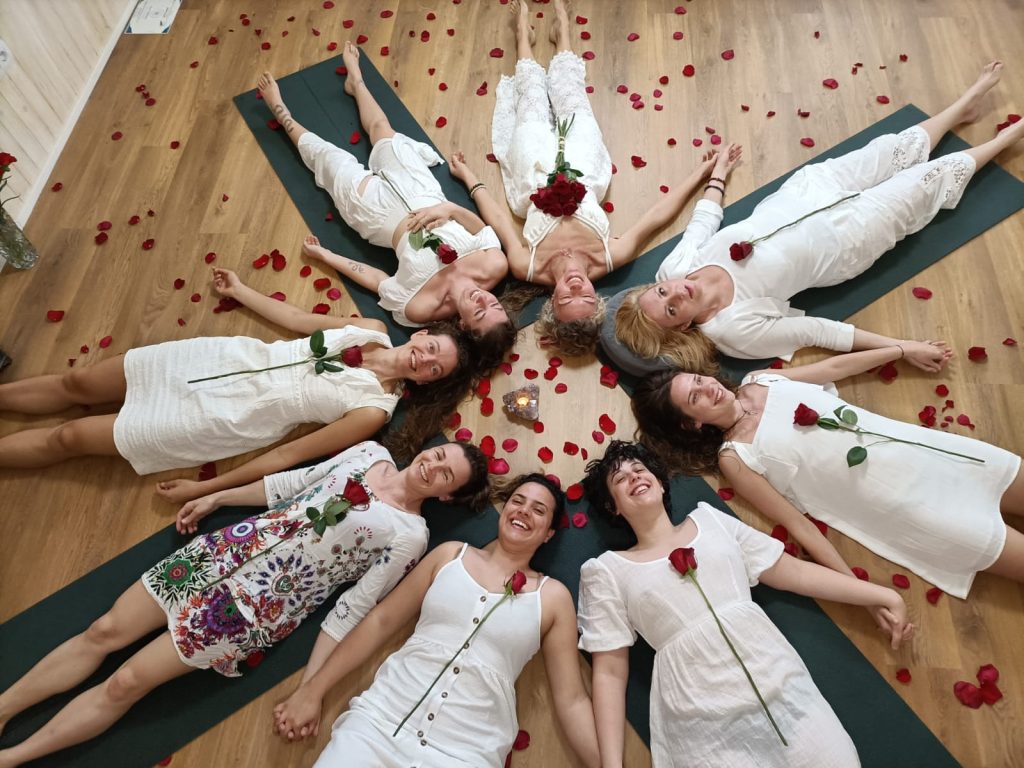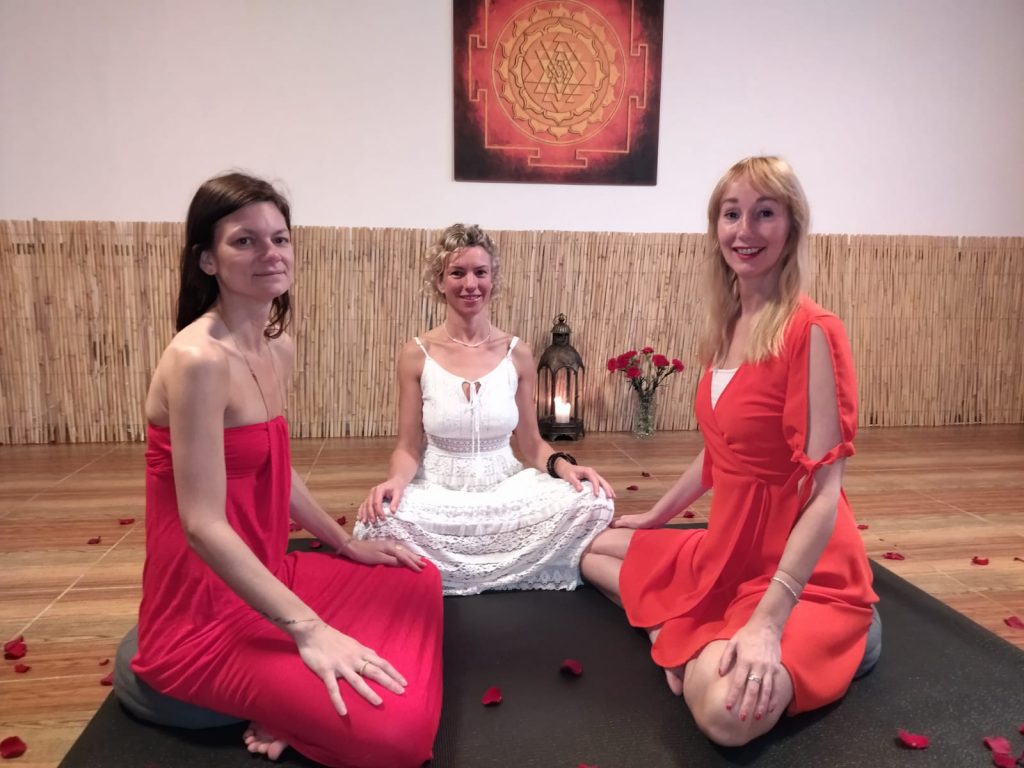 Day 1: Arrival, introduction and welcome dinner.  
Days 2-4:  Teachings and practice of Tantra massage for approximately eight hours daily.  
Day 5: Final practice of Tantra massage, course-ending ceremony and conclusion by 15:00.  
The schedule may vary due to the nature of the teachings and needs of the group, but generally, our training schedule will look like the following:   
8:00 Morning yoga and meditation practice for energizing and building up vitality.  
9.00 Breakfast.
10:00 Teaching and practice sessions.  
14:00 Lunch and rest.  
16:00 Teaching and practice sessions.  
19:00 Dinner.
20:00 Sauna.
We do not use massage tables in our courses and work solely on the floor. This method is most efficient for the control of energy and the execution of our massage techniques.
Working from the floor initially can be challenging for modern people, however, we do find that this generally eases as the course unravels and progresses. Nonetheless, we ask you to please assess your own current physical state to determine if you are able to fully participate in this course.
For the women only retreats accommodation, is on a shared basis with no more then 2 to 3 people per room, with access to the swimming pool and sauna.
Important information: We aslo have a dog and a cat living on our premises:)
All meals are home-cooked with the use of vegetables from our own garden (depending on the season).
All food that is served is vegeterian and vegan friendly
You need to inform us in advance in case of any allergies or special diet requirements.
Fee for five days residential retreat for women is €865
    Women Only residential Tantra massage course, Yoga and Meditation Retreat         .
          €200        (                ).

            on your arrival for the retreat.
Retreat fee includes:   
Accommodation in shared occupancy (no more then 2-3 people per room).  
Two nutritious and delicious vegetarian meals per day .
 Healthy snacks throughout the day.
Daily yoga and meditation practice.
All teachings and course materials.
Tantra massage practices.
Use of sauna and pool.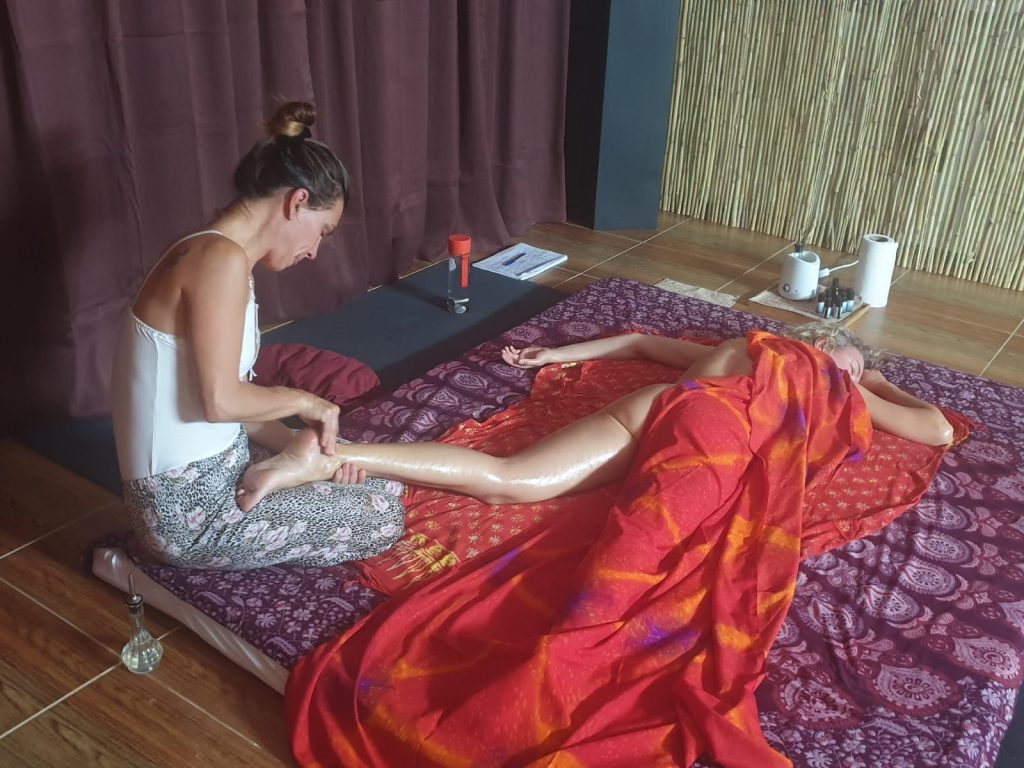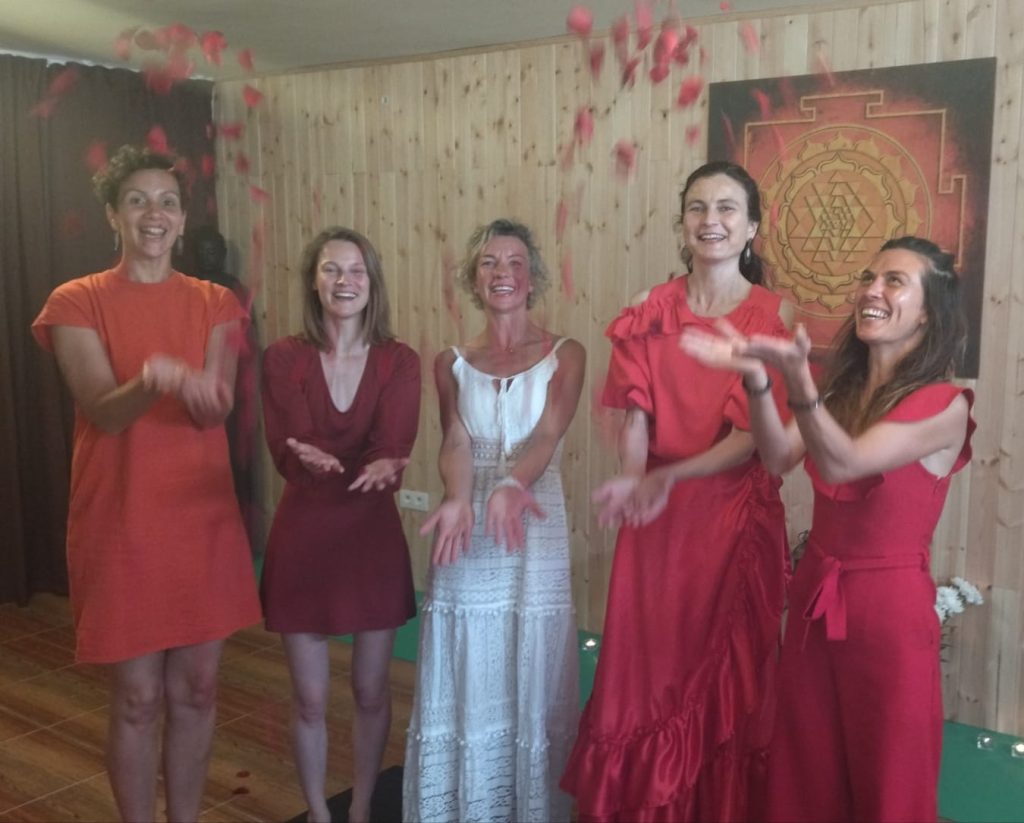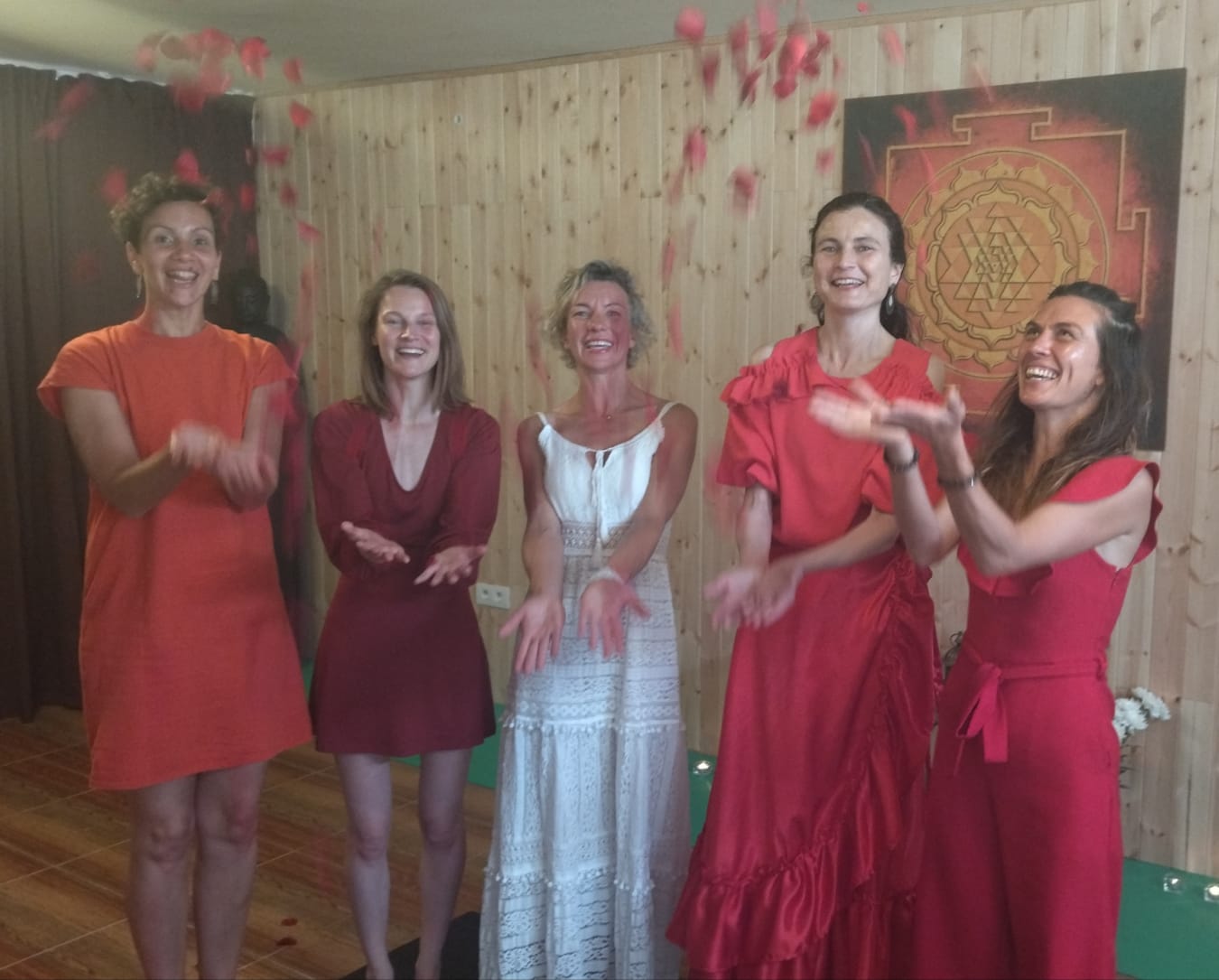 Next Available Dates for Women Only Tantra Massage Course Yoga and Meditation Retreat
*****
         19th to 23rd June 2023
                         *****       
        1st to 5th December 2023
 Secure your place NOW with only €200 deposit.
To insure the harmony and better ballance of the group this course can be joined by application only. After your deposit payment you will receive an application form to complete to ensure you meet the required criteria.

This does not reflect on the attendee personally in any way. Our considerations are made based solely on the need to build a harmonious and successful group. If you are not accepted once, you can apply to our next course. You will probably fit with another group.
In the event that you are not accepted for the course you will receive a full refund of your payment.
Please DO NOT make any travel arrangements until your course is confirmed.
Hear what our students say
Not sure if this course is for you or simply have some questions about this retreat? You can schedule a free call with one of our teachers.