Six Days Taste of Tantra and Hiking Retreat in Tenerife
We invite you to our peaceful and magical place with the amazing view over the ocean and magnificent mountains. It is exceptional opportunity to rejuvenate and reconnect
with yourself and nature through yoga, hiking and inspiring Tantra teachings.
From the ancient times people were reaching out to the higher grounds, like mountain for various reasons. Some of them were escaping floods, some were simply looking for
more clarity on their road ahead.
In these days we are flooded with information and the path ahead is not so clear. By coming here you are giving yourself an opportunity to escape floods of information and find the peace and clarity within you.
As additional benefit you are given exceptional opportunity to get some taste of Tantra in this retreat. We will introduce these powerful and mysterious teachings to you by sharing some authentic knowledge about Tantra. We will even show you how it could be practiced in daily life!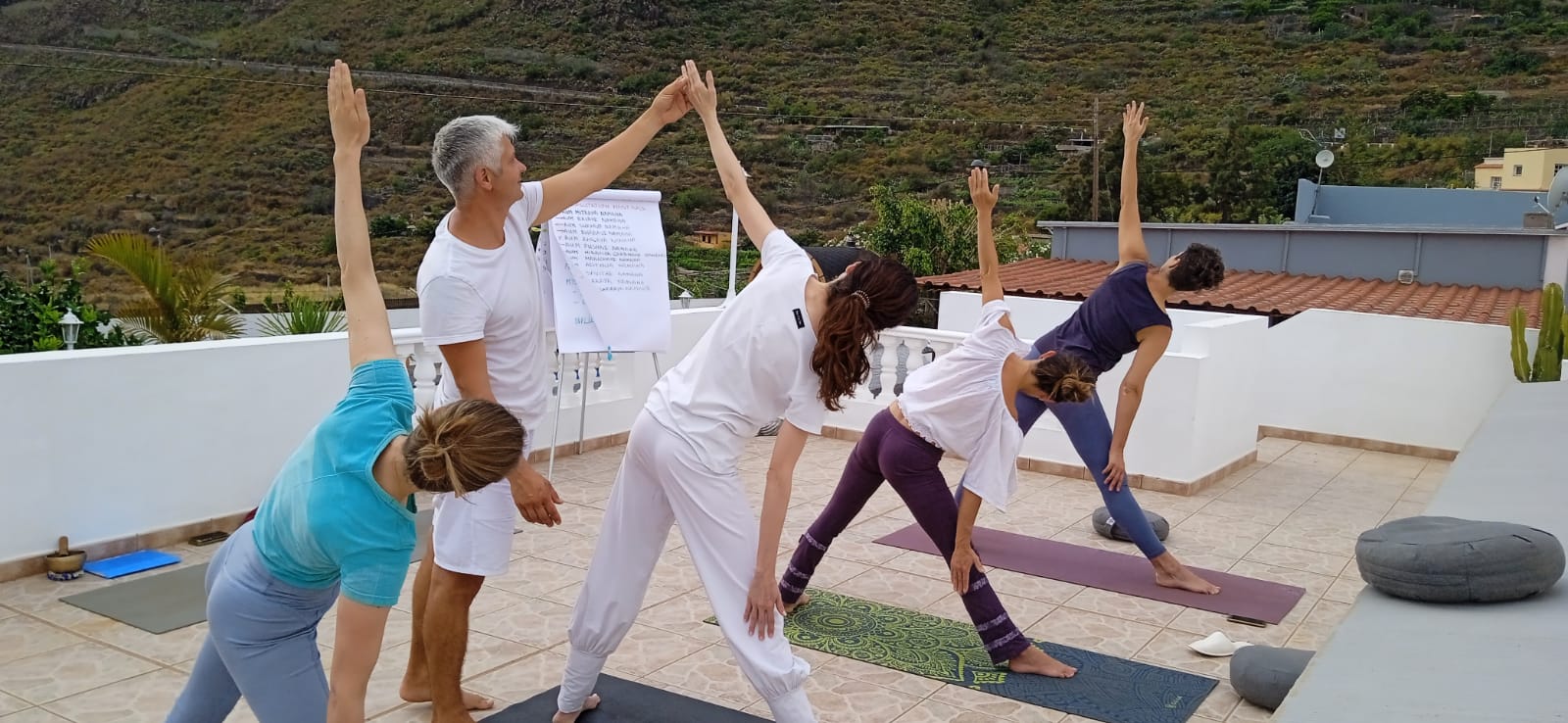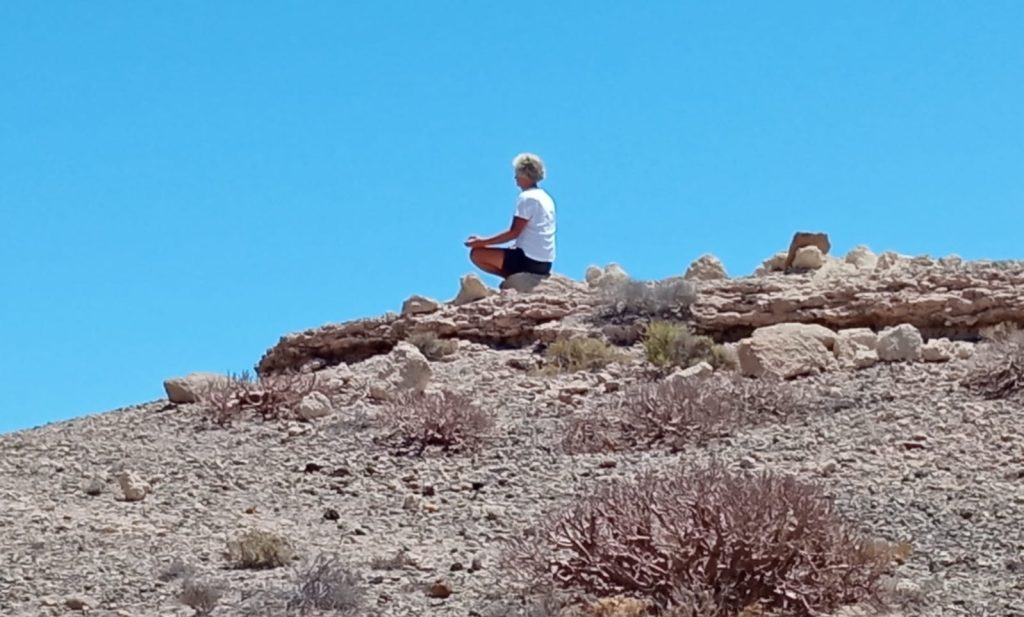 Explore Beautiful and Energetically Powerful Island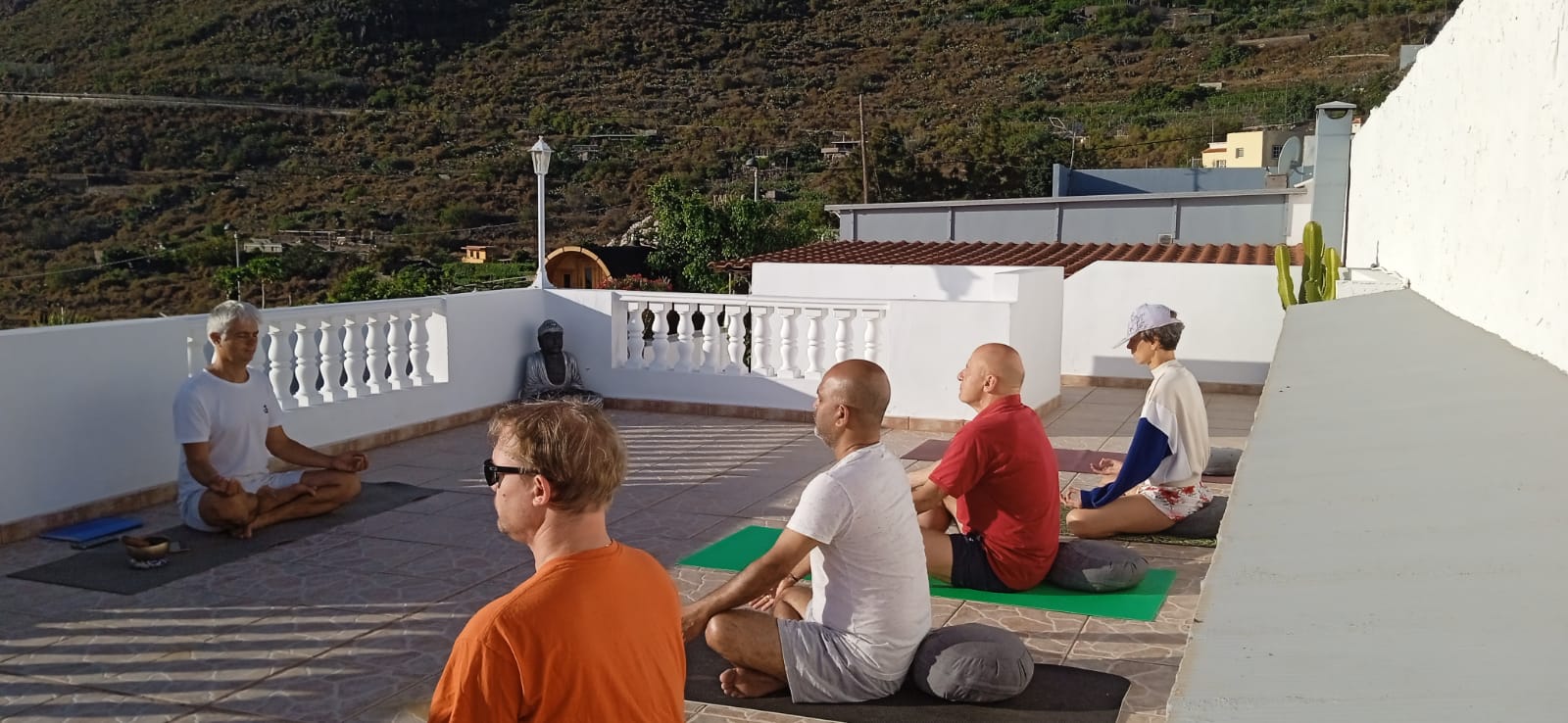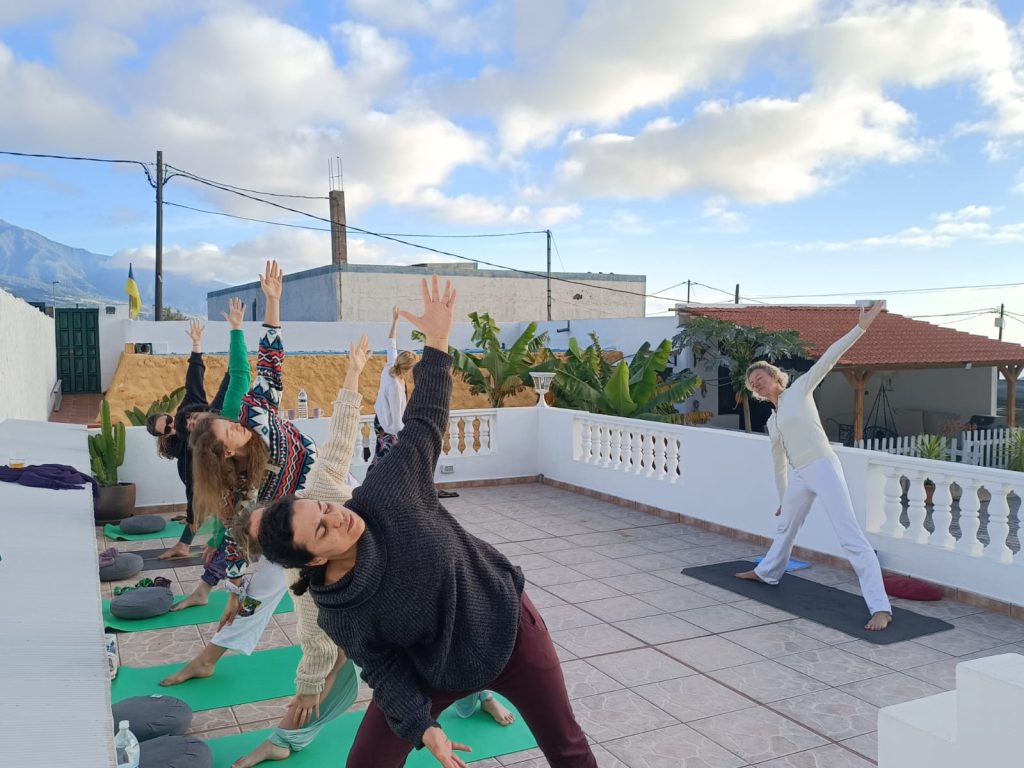 Morning Practice

We combined our daily program for you in a very balanced and harmonious way. You will feel relaxed, yet recharged and energized. Your mind will become calm and peaceful, but at the same time you will get chance to learn some new exciting things. We will be beginning early in the mornings meeting the sunrise and practising Tantra Yoga to energize and rejuvenate our bodies.
Tantra yoga is a very special and powerful type of yoga, which is done not only on physical level, but with the concentration of the mind on different energy centres, called Chakras. When the practice is done correctly, our chakras act as antennas resonating with the energies of the Universe. With the help of these antennas we can download different types of energy helping us to obtain different qualities, for example, more vitality, will power, stability of the mind, compassion, love and many more.
After the morning practice will follow well deserved breakfast when you will Indulge your body with our home made healthy and delicious vegetarian food.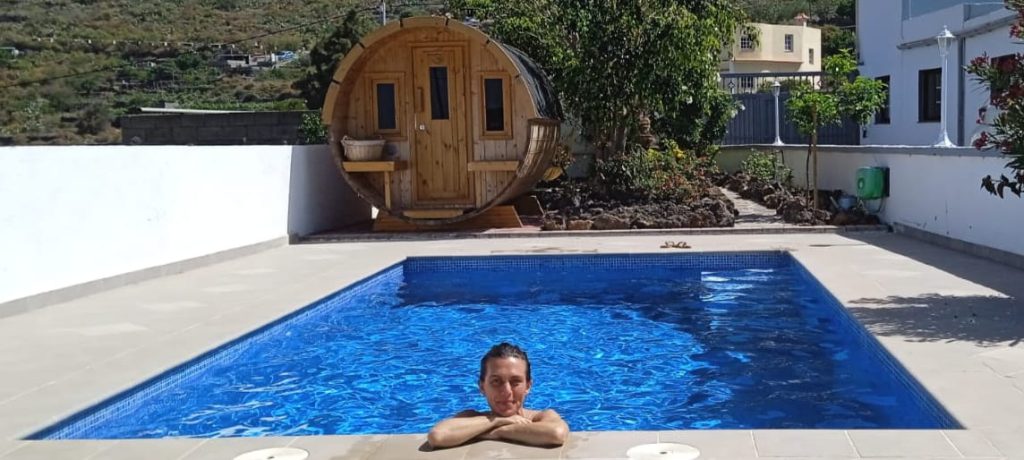 After breakfast we are going to have one of our inspiring lectures about Tantra. We will reveal to you some of very powerful and authentic tantric knowledge.
Equipped with this unique information we will go for one of our hiking trips to explore beautiful nature of Tenerife.
Thankfully our amazing island has so much to offer!
One of the days we will visit Teide National park, which is on one of the top three best hiking routs in the whole world.
Another day we will bring you through the secret path to visit Las Ventanas de Guimar with it breath taking views. This truly unique hike has everything what true adventurer may desire. It is absolutely must go if you are in Tenerife.
One of the days we will bring you to wild secluded beach, which you will not find in the common tourist guide booklets.
And of course we will have some surprising locations for you.
No doubt we would always design our routes taking into account physical level of the group.
In the evening we will have healthy and nutritious dinner which will be followed by our special
evening program.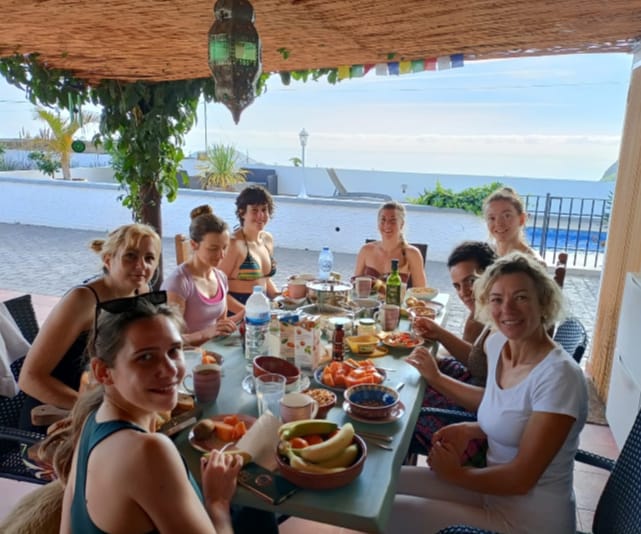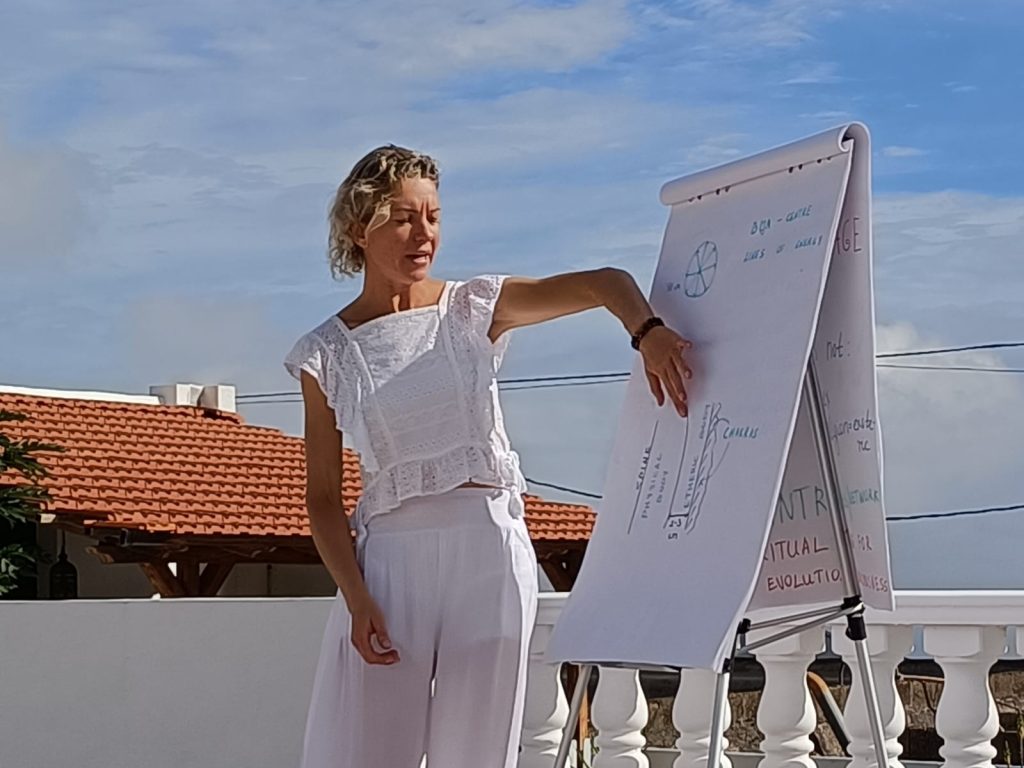 Course Schedule     
Day 1:
Arrival, introduction and welcome dinner
Day 2 to 5: 
Morning Tantra Yoga practice to energize your body;
Pranayama/breath control techniques;
Healthy and nutritious home made vegetarian breakfast;
Inspiring lecture about Tantra/Tantra massage demonstration;
Hiking trip to explore beautiful nature of Tenerife;
Meditation in beautiful surroundings of nature;
Delicious vegetarian/vegan home made dinner;
In the evening one of the following:
Meditation, Yoga Nidra, Sauna for relaxing and detoxing your body.
Day 6:
Morning practice. Breakfast. Closing circle and conclusion by 14:00.
The schedule may vary due to the nature of the teachings, needs of the group and the weather.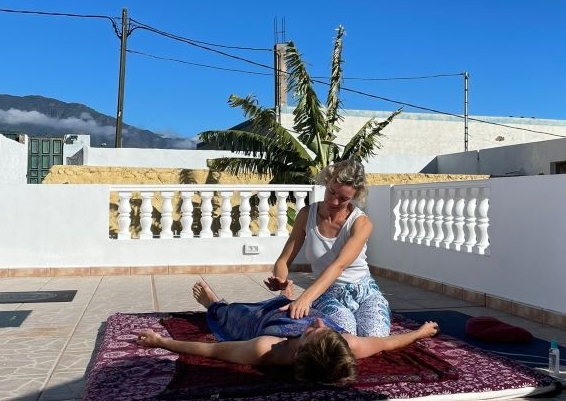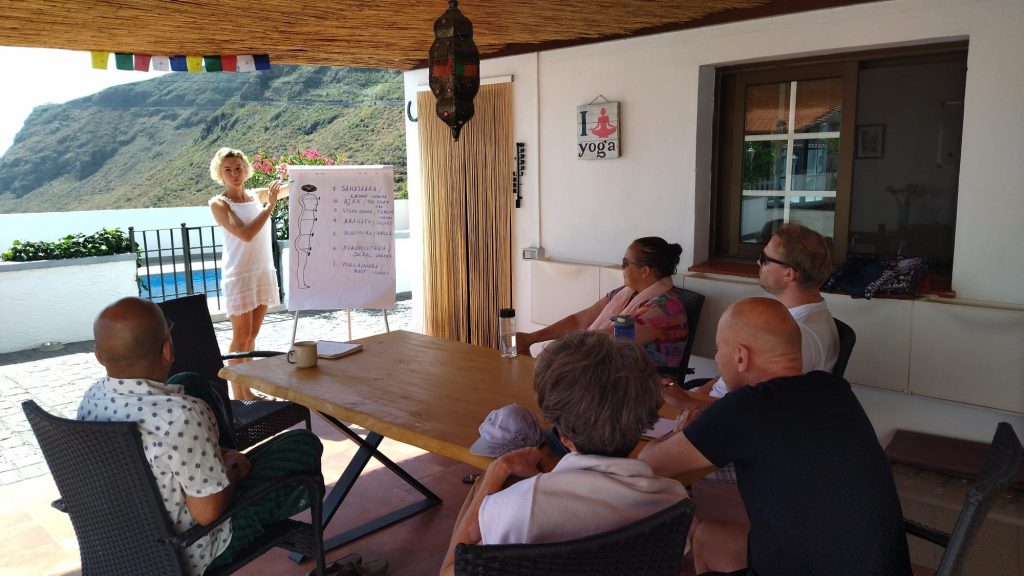 For the group retreats accommodation is on a shared basis with no more than 2 to 3 people per room (men and women stay in the separate houses), with the access to the swimming pool and sauna.
Important information: We also have a dog (friendly Labrador) and a cat living on our premises:)
All meals are home-cooked with the use of vegetables from our own garden (depending on the season).
All food that is served is vegetarian and vegan friendly.
You need to inform us in advance in case of any allergies or special dietary requirements.
Fee for six days all inclusive residential retreat is €650
To book your Tantra Yoga and Hiking Retreat please contact us by email.
When your course dates are confirmed €250 deposit payment is require (this amount is included in the prices above).
The balance of your payment is due on your arrival for the retreat.
Retreat fee includes:
Accommodation in shared occupancy (no more than 2-3 people per room);
Two nutritious and delicious vegetarian meals per day;
Healthy snacks throughout the day;
Daily yoga and meditation practice;
All teachings and course materials;
Hiking trips;
Use of the pool and sauna;
Group airport transfer to and from the venue
Group is limited to 6 people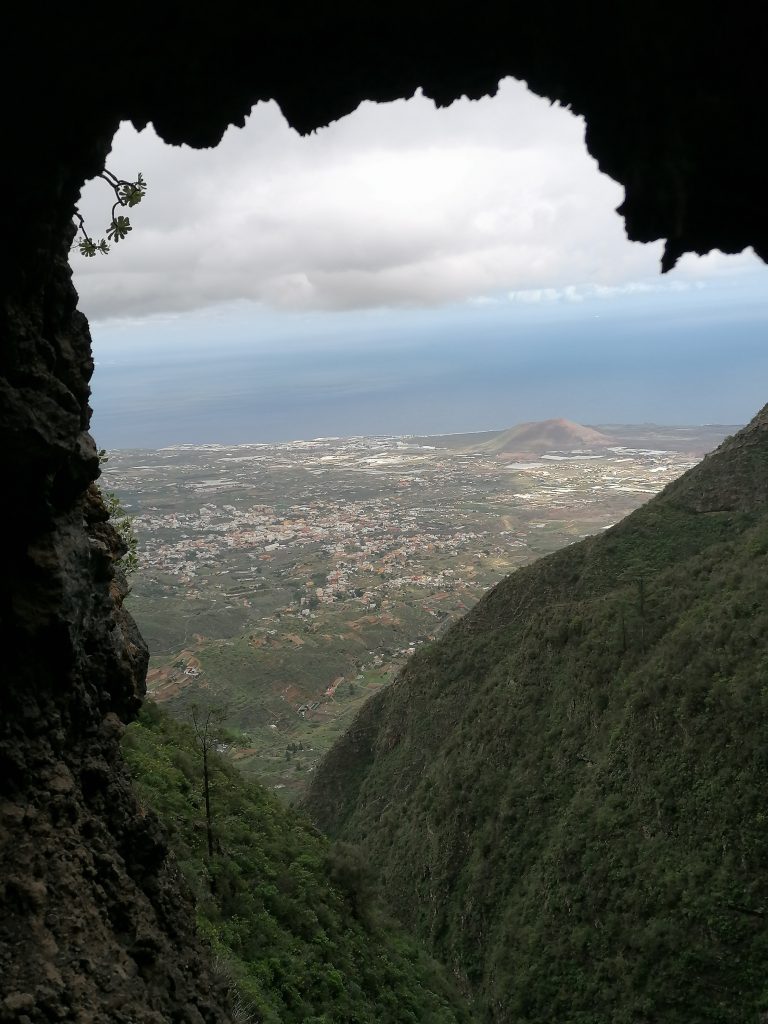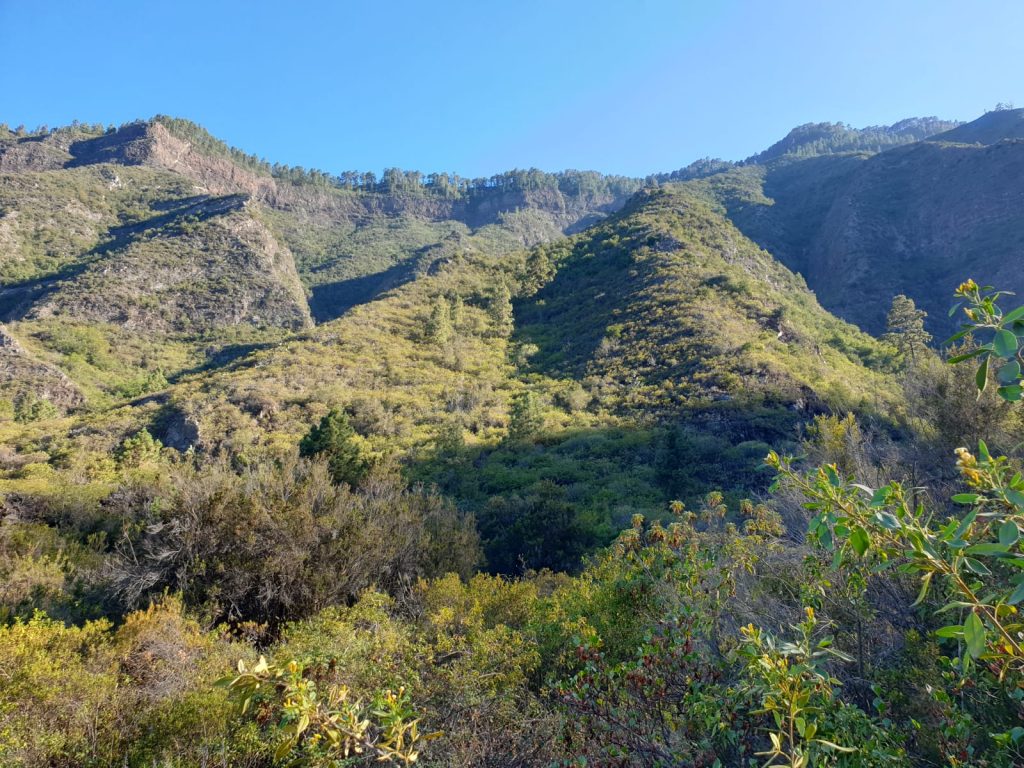 Next Available Dates for Tantra Yoga and Hiking Retreat:
                                            *****
                      24th to 29th of September 2023
                                            *****
                        24th to 29th of February 2024
                                            *****
                             1st to 6th of June 2024
 Secure your place NOW with only €250 deposit
This residential Tantra Yoga and Hiking Retreat takes place in our beautiful country house located in the quiet, sunny part of Tenerife at the bottom of the mountains close to the small town of Guimar. With the panoramic views of the ocean and the mountains close to the sandy beach in El Puertito.
It is absolutely perfect place to rejuvenate, to practice yoga and meet new friends. You will also have use of the swimming pool and sauna for you to enjoy every single moment of your memorable experience with us.
Not sure if this course is for you or simply have some questions about this retreat? You can schedule a free call with one of our teachers.