Tantra Bridge - the Art of Tantra Massage, Yoga and Meditation
Experience and Learn Tantra with Us

Learn Authentic Tantra Massage With Us
 We offer exceptional residential Tantra massage courses, Yoga and Meditation retreats.

Tantra Yoga with Sauna and Brunch Sunday 27th of November 11:00 to 14:30
Come to our finca located in a magical location in Guimar, surrounded by the mountains and overviewing the ocean.
Connect with your energy, with the nature around and with like minded people.
We will have recharging and energizing Tantra yoga practice, will do Pranayama to calm down the mind and chant mantras to lift our vibrations.
After yoga session we will have wood fired sauna to detox and relax. Some healthy and delicious home made snacks, share our impressions and connect with each other.
The Tantra Yoga class is in English. We have yoga mats and towels for the sauna, but feel free to bring your own one if you prefer.
The cost is 25 EUR. Please contact us to book your place.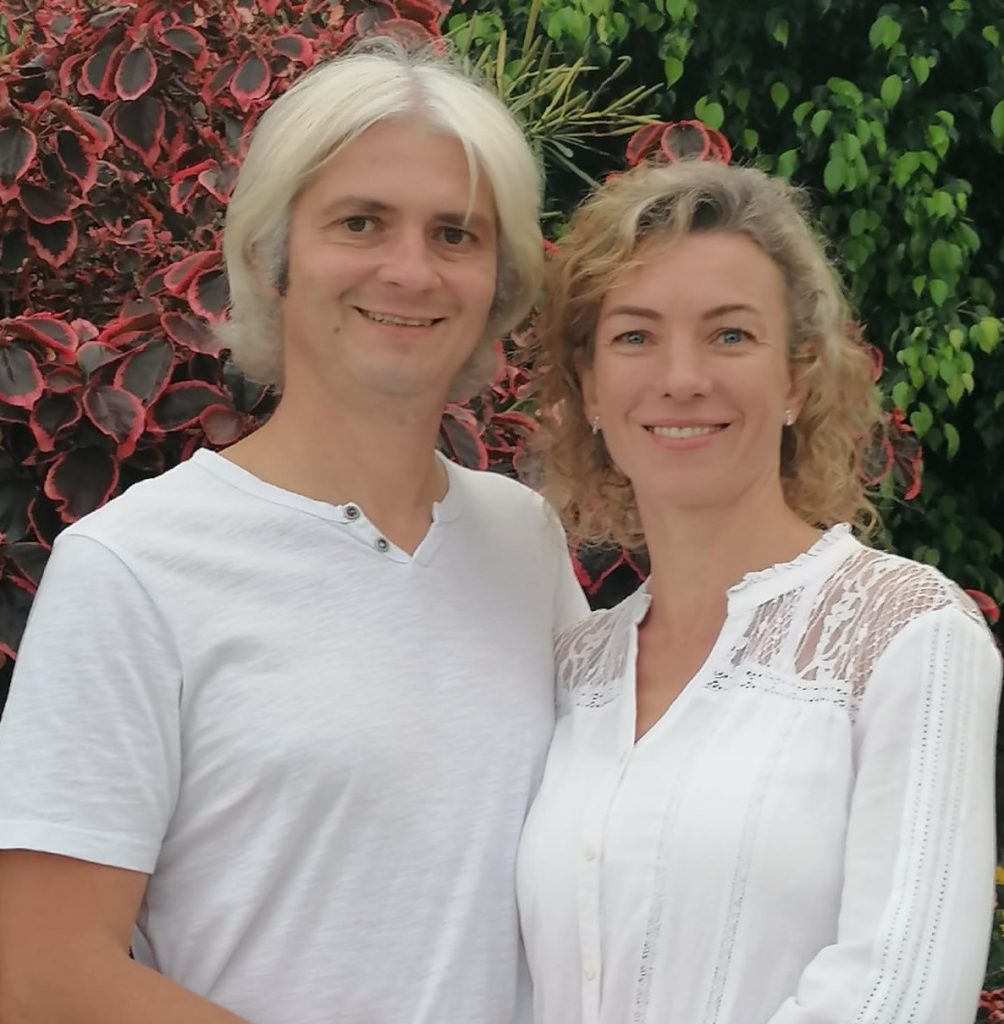 We are Ivan and Stella, Certified Tantra Yoga and Tantra Massage teachers and Advanced Tantra Massage practitioners with over six years of experience in Tanta Yoga and Authentic Tantric Massage.   
With a background in real estate and accountancy we both had successful careers in corporate sector. However, our life paths have developed that way that in 2015 we came across Tantra teachings which had very deep impact on us. We decided to follow Tantric path and started looking for more meaning and purpose in our lives.     
Motivated to help others to realize the beauty and power that Tantric practice can offer we……
Hear what our students say
Our news and updates straight to your email
Unsubscribe at anytime
By joining you accept our Privacy Policy
Pasaje las Rosas, 38500 Güímar